1. The initial meeting
Whenever possible we like to meet you face to face so that we can discuss your ideas and get a clear understanding of what you have in mind. It also gives you the opportunity to look at and handle some of the books we have already produced to see for yourself the range and quality of our designs and bindings. This is very important.
---
2. The price
We then send you an estimate. There are no 'hidden costs' in our pricing and our pricing structure is transparent.
3. The payments
We ask for payment in advance, in two parts. The first payment covers costs up to the first proof stage. The second payment pays for the printing and binding.
---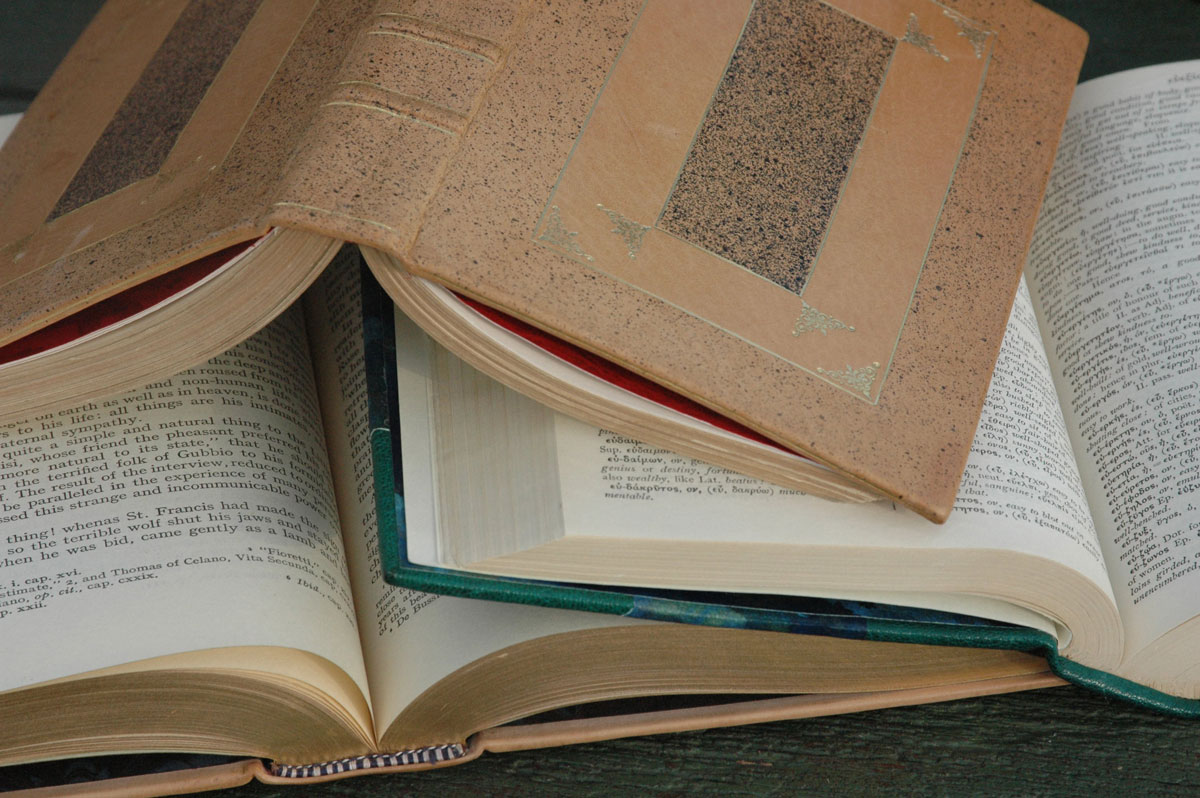 ---
4. Formal Agreement
If you are happy with the estimate, we send you a Formal Agreement to sign and return. This is a straightforward, short document with no 'small print'. It sets out what we have undertaken to produce for you, and makes clear the terms and conditions of payment. We also ask you to sign a Copyright Indemnity Agreement which has been written for us by The Society of Authors for our mutual protection.
---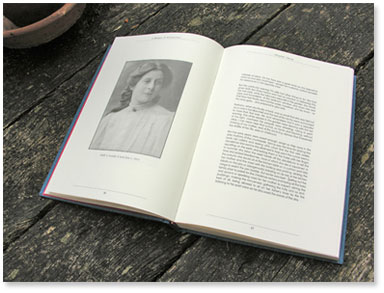 ---
5. The text
Texts can be sent to us either by email, in a word document, or on a disc. Unless editorial help has been asked and paid for, it is your responsibility to give us a correct version of the text.
6. Pictures
We are happy to scan your photographs and pictures for you for a small fee which we will discuss. If you scan them yourself, we ask that you do so at not less than 300 dpi.
---
7. The production process
As soon as we have received the first payment our designer will start to work on your text. Every book is individually designed. We don't use templates. We send you two or three alternatives and discuss details with you over the phone.Once a design has been agreed, we lay out the complete text and send you a proof by email. If you don't have email, we can send you a hard copy in the post. We ask you to read it through and confirm that everything is correct. Any errors made by us will be corrected free of charge. Any errors made by the author will be corrected at an hourly rate of £40. Once a proof has been signed off as correct by you, no further alterations can be made.
---
---
8. Final stages
We ask you to send us the second payment with your returned proof. Your text is then sent to the printer, checked by us for a final time, printed and sent to the binder for stitching and finishing. We let you know in advance when the finished books will be delivered to your door.
---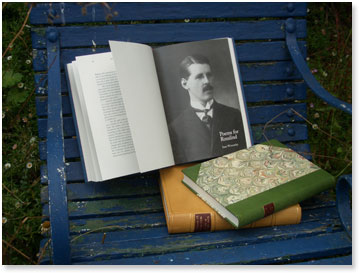 Timings
Timings vary considerably depending on the size of the book, the complexity of the design, the print run and the work load of the craftsmen binders. It usually takes two to three weeks before you receive design ideas. Once they have been agreed it can take another four to six  weeks before you receive a proof, but we keep you informed all along the way. Once the proofs have been signed as correct, and we have received your final payment, the printing takes another couple of weeks. What does take time, is the binding. Because each book is done by hand, a print run of 25 will take some weeks, whereas four or five might be completed within a fortnight. Overall you should reckon on around 3 – 4 months from start to finish, but we keep you informed every step of the way, and should you have a special deadline, we will always try to meet it. Paperback runs are produced more quickly.
Keeping in touch
We try to keep in touch with you throughout the whole process of book production, and you can always reach us, by phone or email, at any time. Please don't hesitate to get in touch if there is anything written here that is unclear.
Rebecca de Saintonge